Kauai's Na Pali Coast is dramatic and rugged, lining the western shore with sea cliffs, waterfalls, and sea caves. You can experience it from the air, but we chose the other option, and booked a boat tour with Na Pali Experience.
Na Pali Experience
Kikiaʻola Small Boat Harbor Kekaha, Kekaha, HI 96752
https://napaliexperience.com/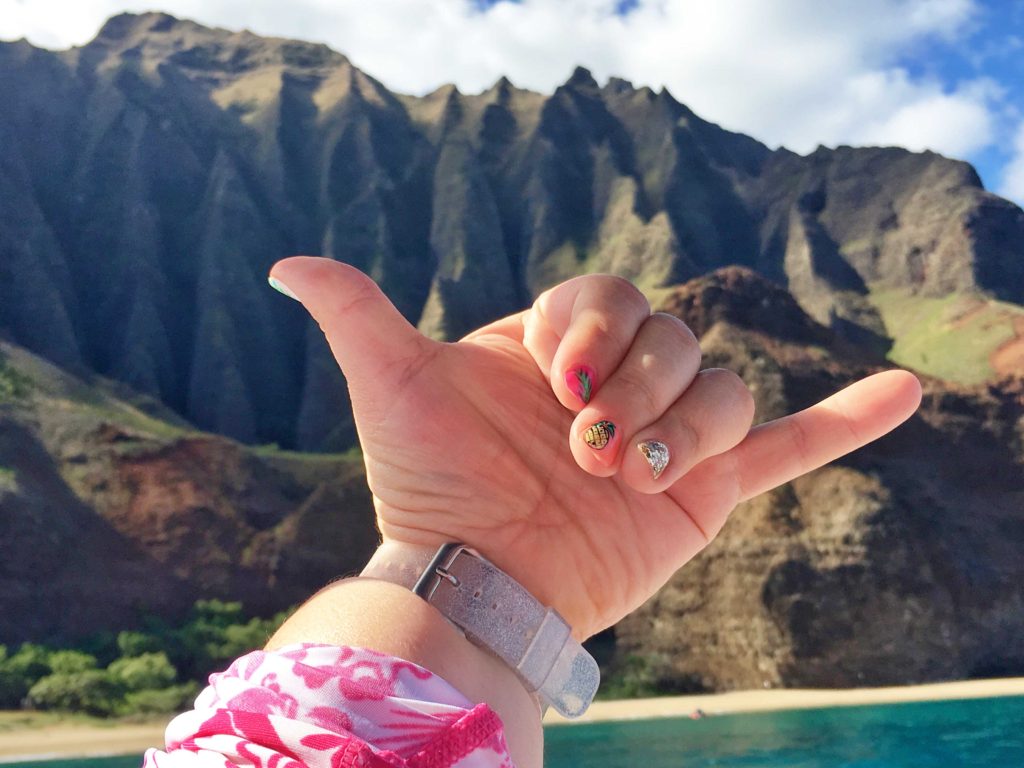 Na Pali Experience stood out from other tour companies, because their smaller boats are capable of going into the sea caves that larger boats can't access. Rather than 50+ other passengers, Na Pali Experience only takes 6 passengers per boat (plus the captain.) We were joined by 2 other boats, one of which was staff photographers.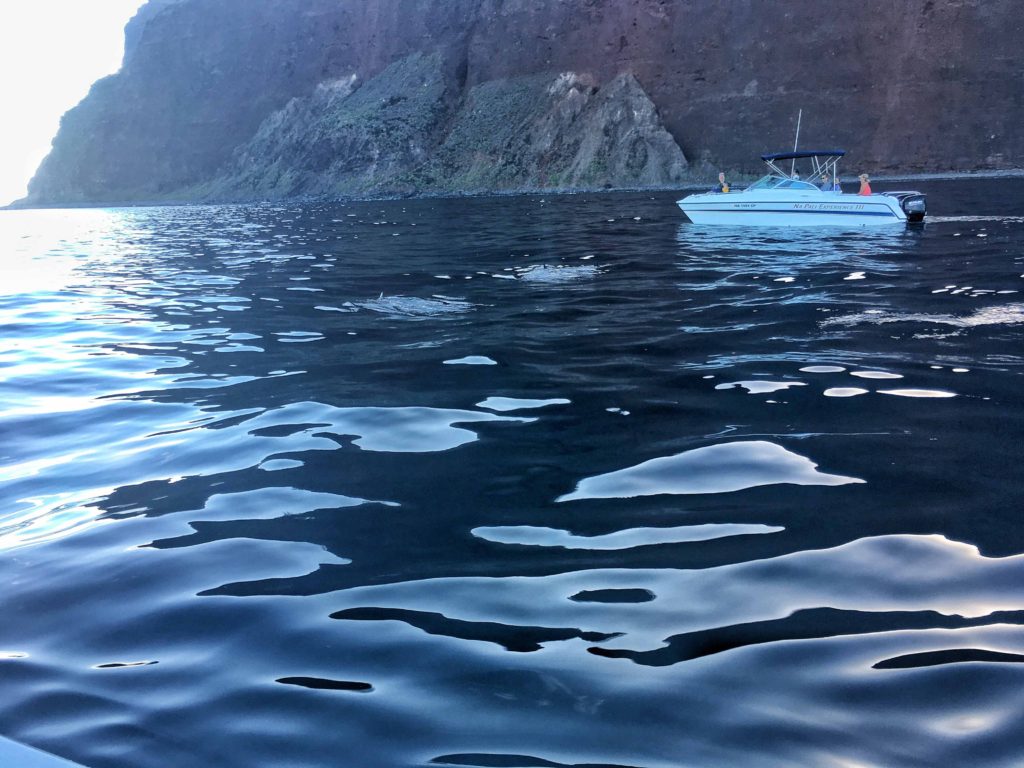 Tip: Because weather is so unpredictable, a rule of thumb we always use in Hawaii, is booking anything weather-dependent for early in the trip in case it has to be postponed for later in the week.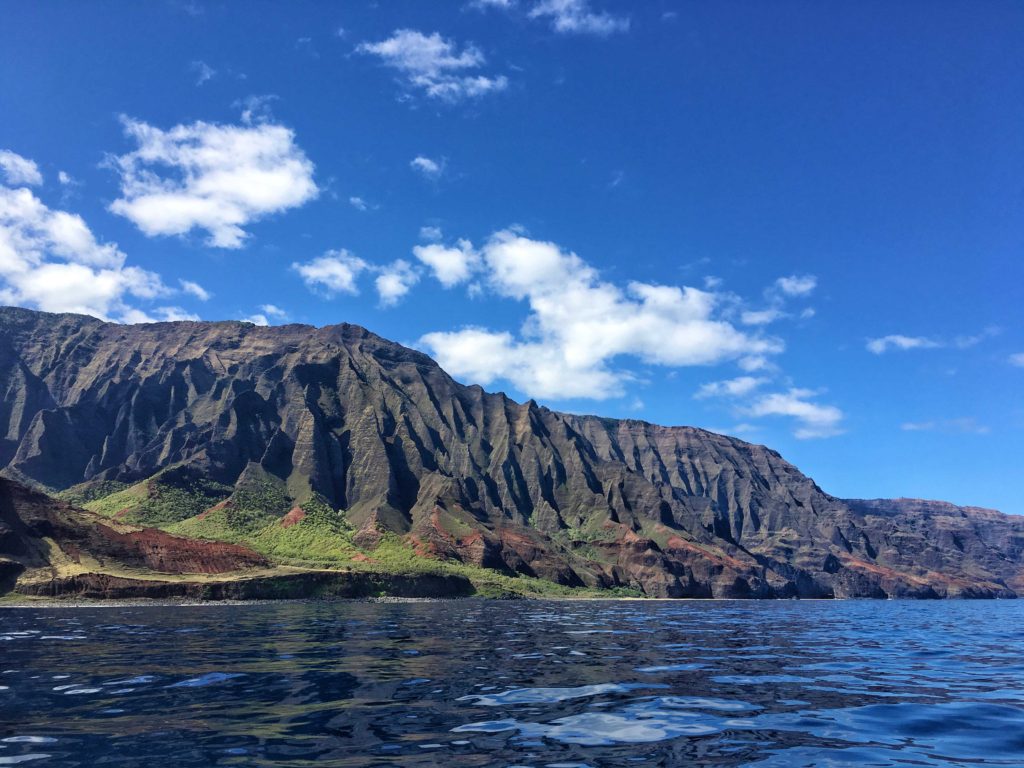 We booked the first tour of the day, the Magical Morning Tour, because the seas are usually calmest in the morning. We met up with the tour company bright and early, and joined a lovely family from Colorado for the tour up the Na Pali Coast. Captain Rob was awesome! He navigated us out of the harbor, through some south swells which was fun and exciting.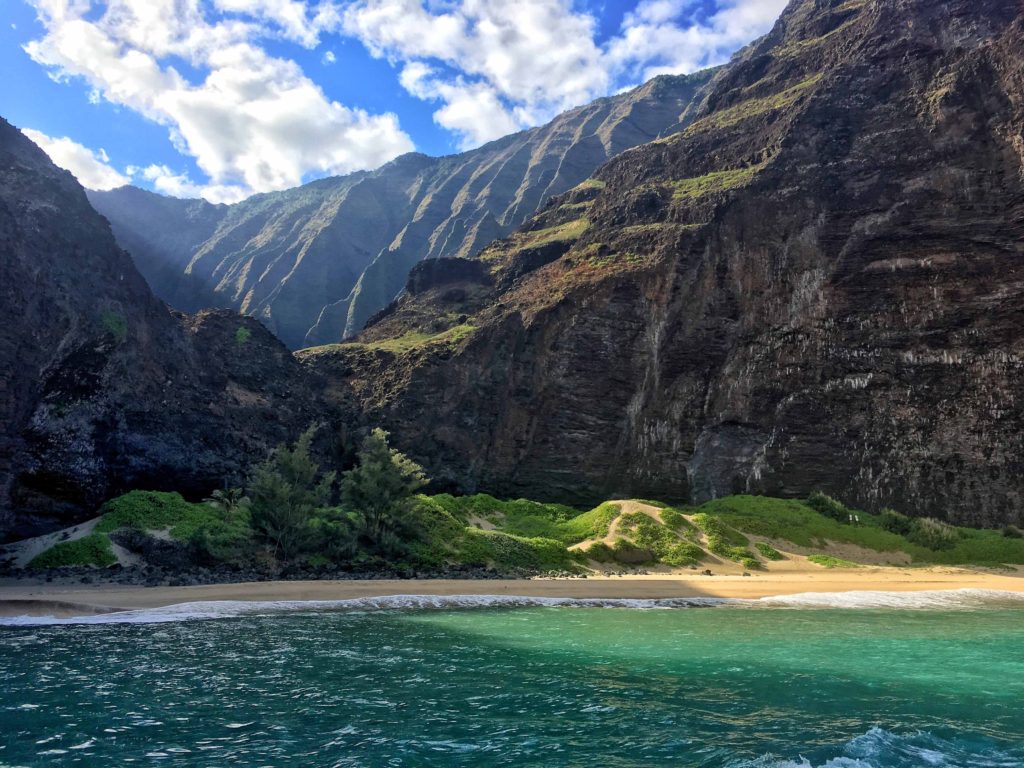 On our way up the Na Pali Coast we saw sea turtles, dolphins, and many different types of birds. Captain Rob was very knowledgeable about the nature aspects of the trip, and also Hawaiian culture.
The sea caves were incredible, 2 other boats from the tour company joined us, and one of the other captains blew a shell for us in the last cave – cool experience!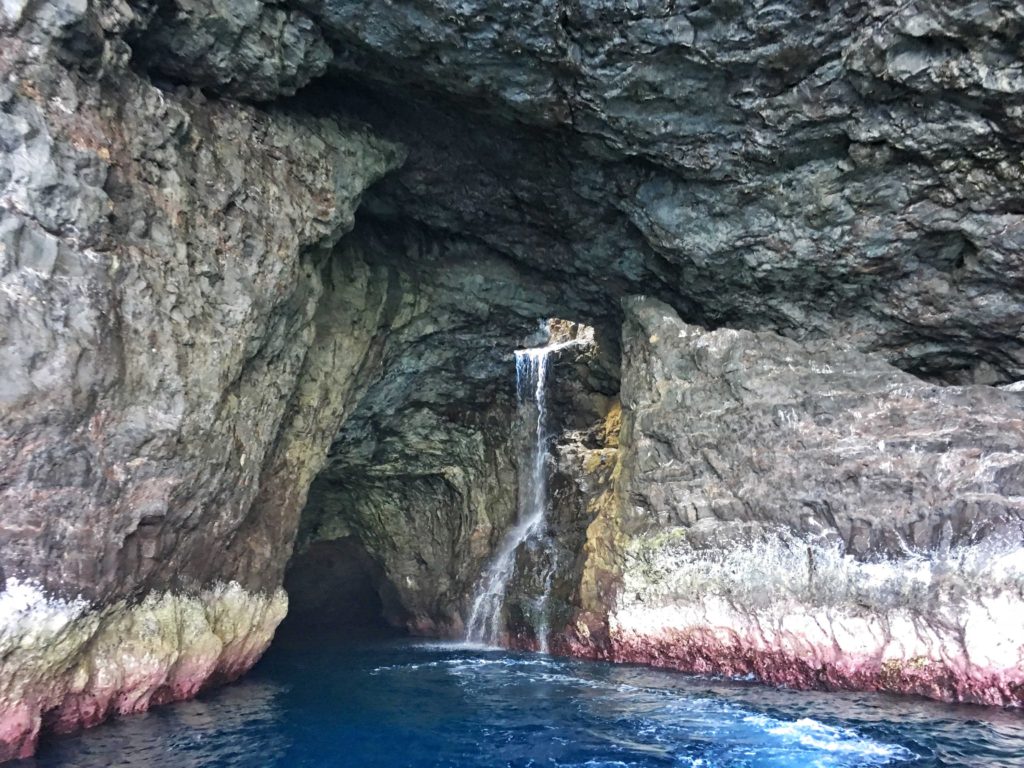 In addition to the boat ride, we also had an opportunity to snorkel. I have usually felt nauseous after other snorkeling trips, but the water was very calm, and Captain Rob had fresh pineapple, chips, and ginger ale waiting when I got out of the water.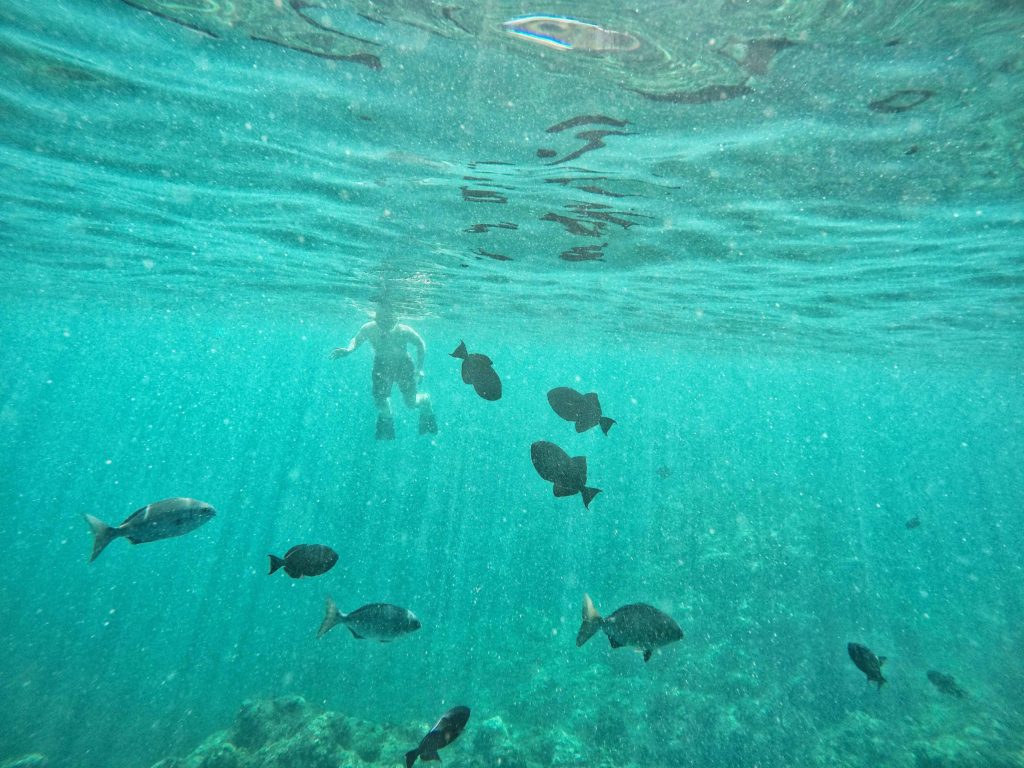 They provide you with a dry-bag, so I brought my DSLR camera. We also had our GoPro for snorkeling, and I also used it in the sea caves – expect to get wet! Don't forget the sunscreen (lotion or stick only, no aerosol), or UPF clothing. You will be out on the boat for 5 hours, make sure to bring a portable charger for your phone, as well as a fully charged camera with lots of room on your camera card – you will be taking LOTS of pictures and video!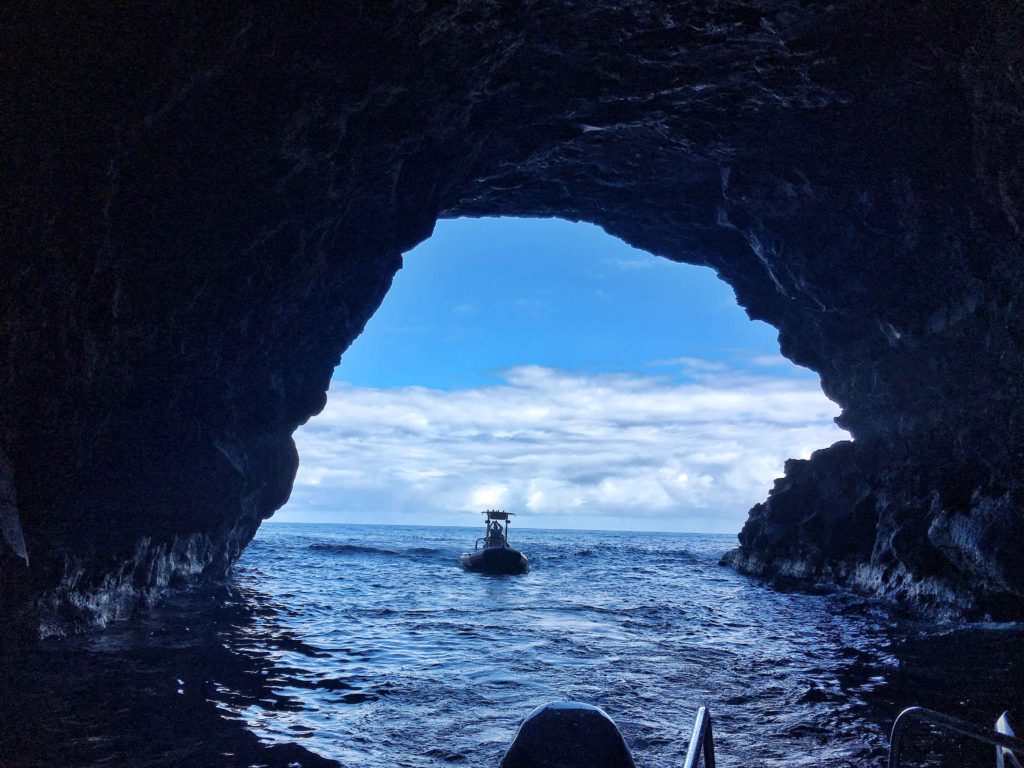 If you want to see the Na Pali Coast, there are many outfitters to choose from, but if you want to truly EXPERIENCE it, then Na Pali Experience is the company for you. Hawaiian culture and history, an intimate small-group setting, and stunning views!
Looking for where to stay in Kauai? Check our stay at Koloa Landing Resort.
Romantic dinner? Great sunsets at The Beach House.
Fuel up after your adventure with these Six Must-Try Superfood Bowls on Kauai.