My husband and I were looking for an upscale dining experience on Kauai, that offered sunset views, and locally sourced ingredients. The Beach House, located in Koloa, checked all those boxes.
The Beach House Kauai
5022 Lawai Rd, Koloa, HI 96756
www.the-beach-house.com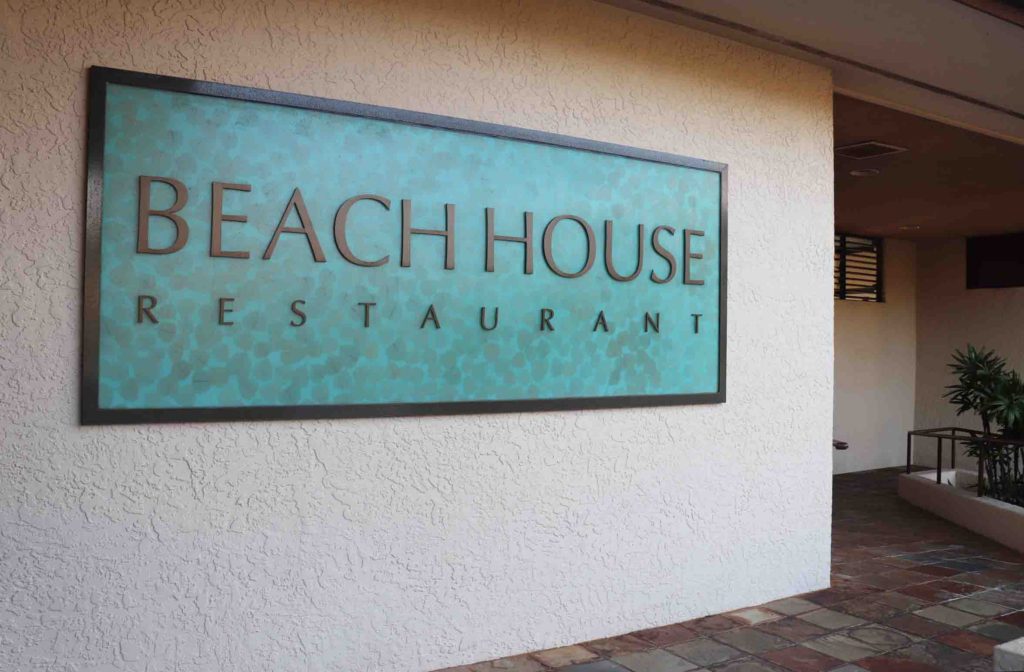 After checking our rental car with the valet, it didn't take long for a Monkeypod Mai Tai to appear in my hand. What sets this Mai Tai apart from others, is the heavenly honey-lilikoi foam on top. I had enjoyed one of these on our first trip to Oahu, and although I don't remember much about our food, I have dreams about that cocktail!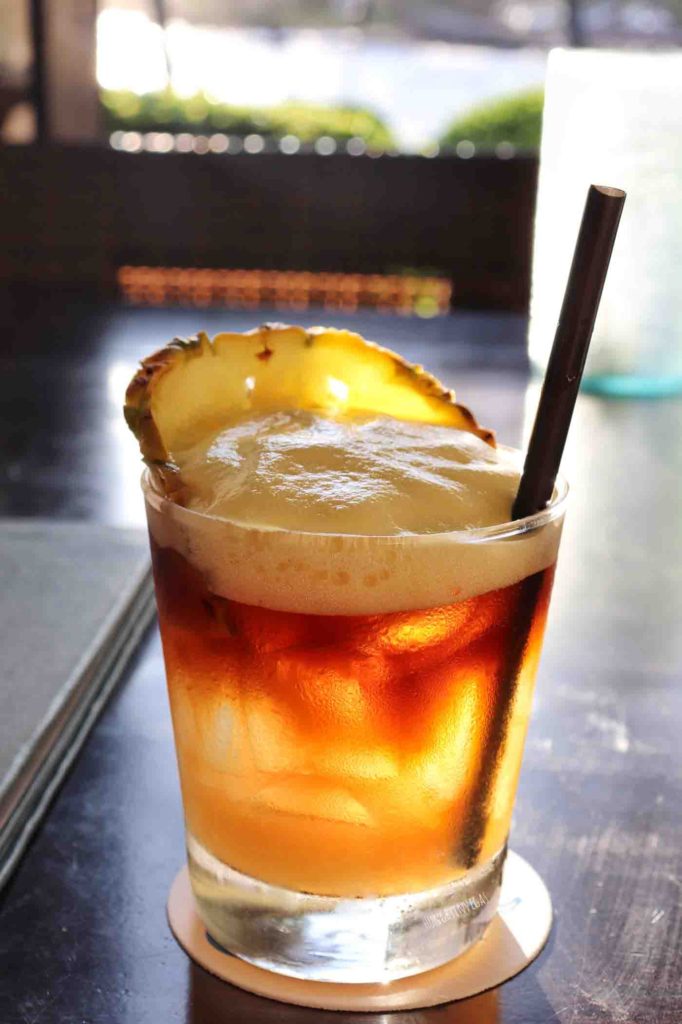 Next to arrive at the table was a Crispy Crab Stuffed Ahi Roll, and I couldn't resist the Omao Arugula and Goat Cheese Macadamia Salad.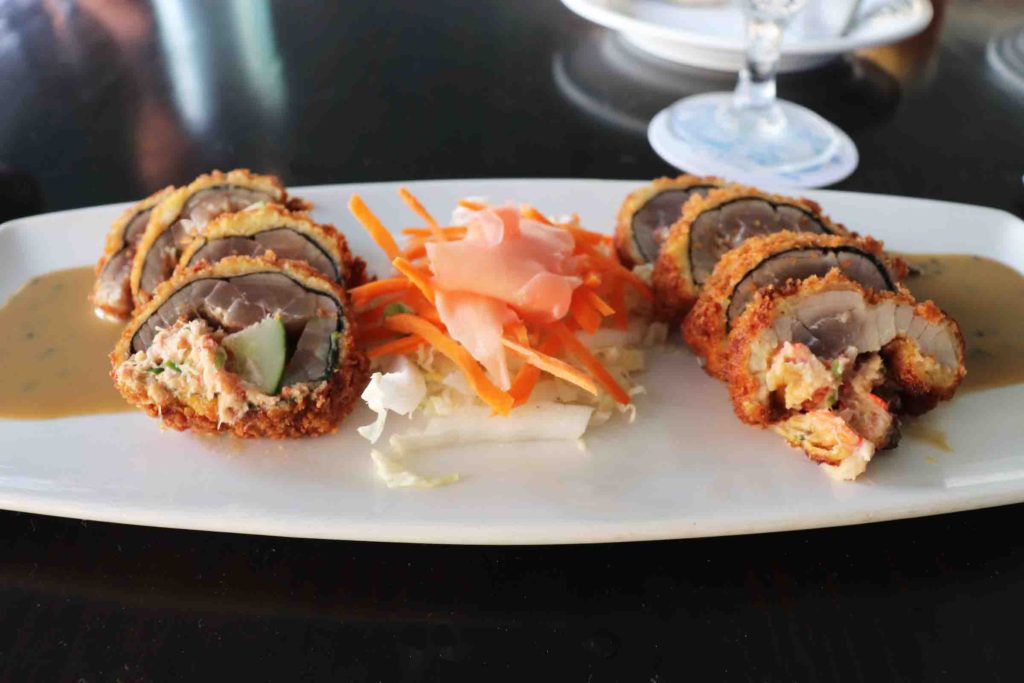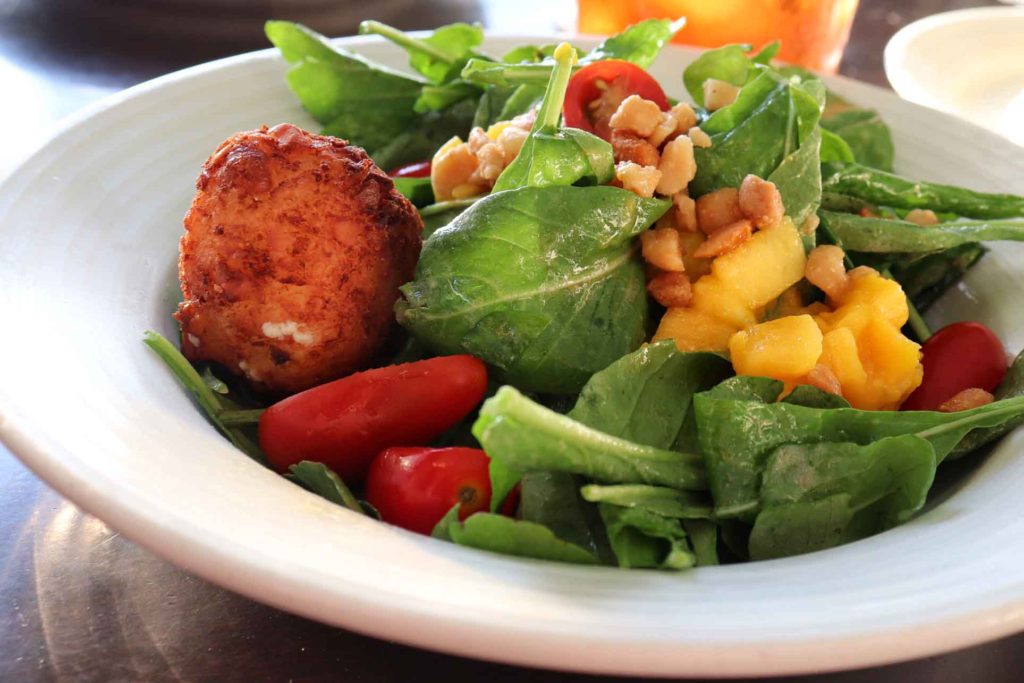 For our entrees, we selected the Macadamia Nut Butter Sauteed Fresh Hawaiian Catch, (which happened to be mahi mahi that evening,) and the Furikaki Dusted Ahi.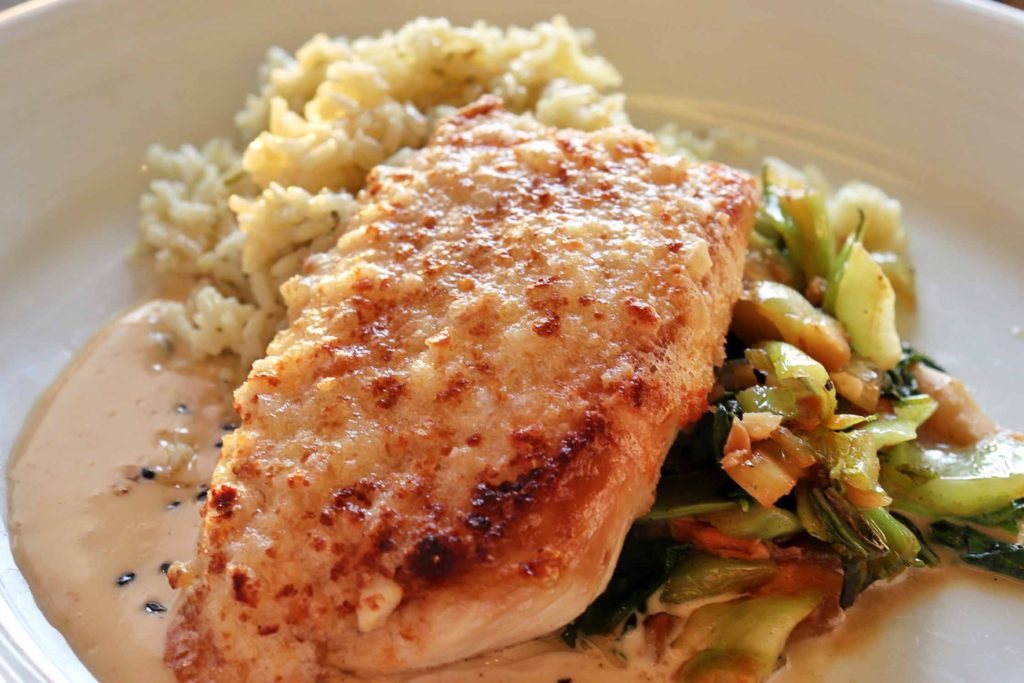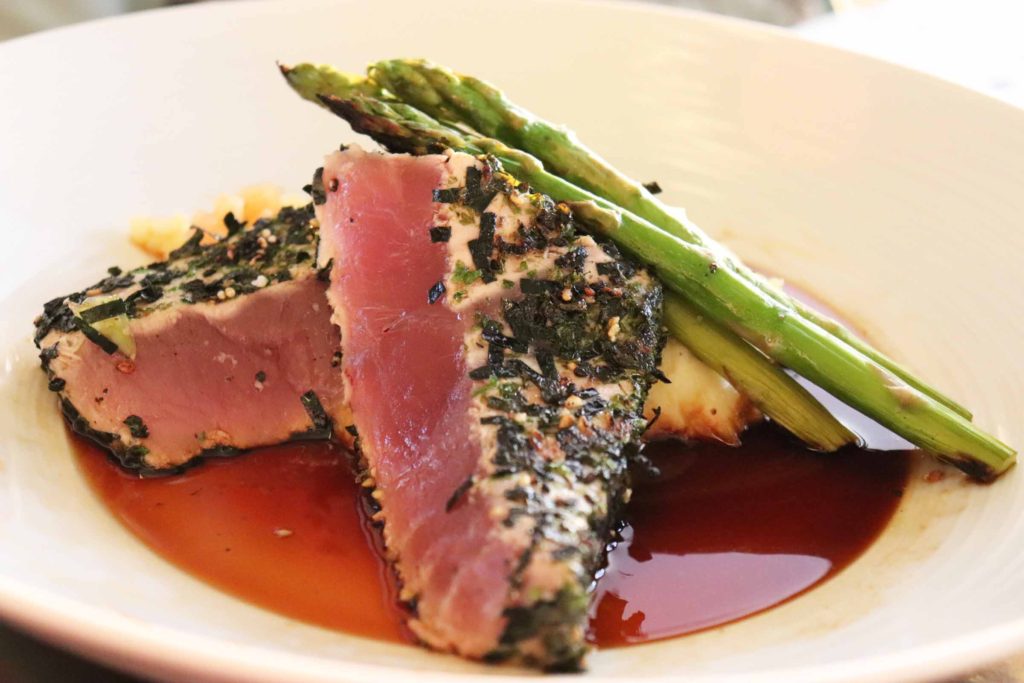 Even though calories don't count when you are on vacation, we actually skipped dessert and enjoyed the fading sunset instead. Our table gave us a front row seat for the sunset, and to watch the rose-ringed parakeets swarm to the palm trees outside to roost for the night. (I made our reservation months in advance, and took the restaurant's advice on what time to book for the best sunset views.)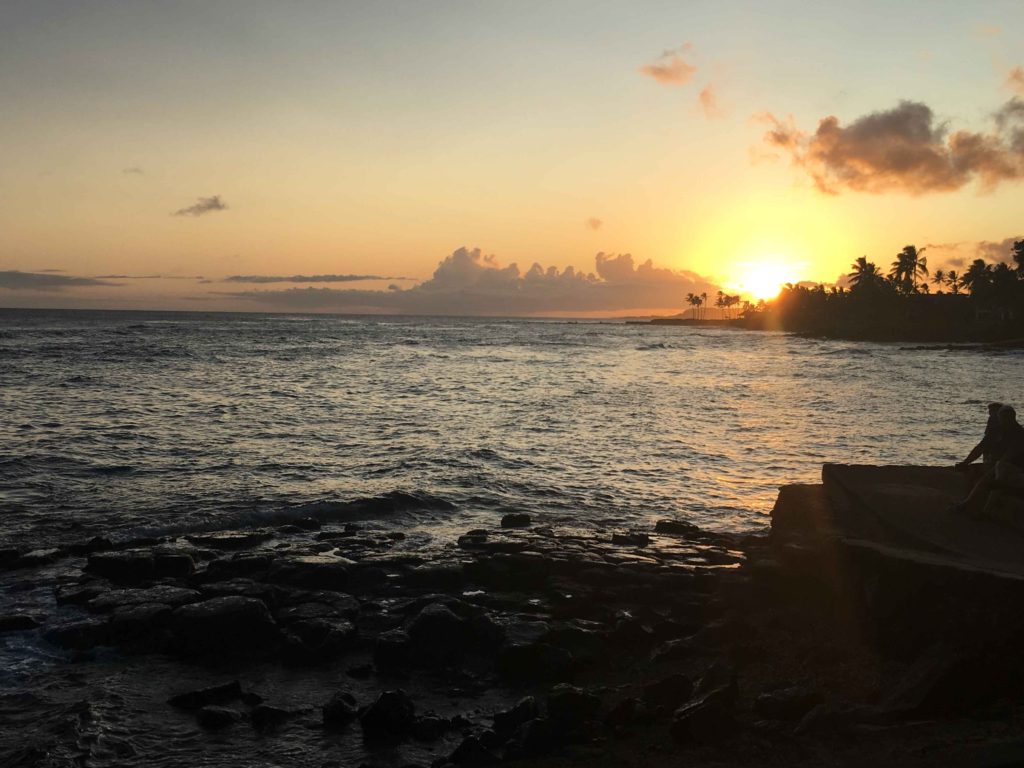 Although The Beach House is a fairly upscale  restaurant, it didn't feel pretentious. On our next visit to Kauai, we plan to check out the lunch menu, and of course the dessert menu we missed out on this time! The Beach House was located just minutes from Koloa Landing Resort, where we spent part of our trip to Kauai. (Learn more about our stay at Koloa Landing here.)